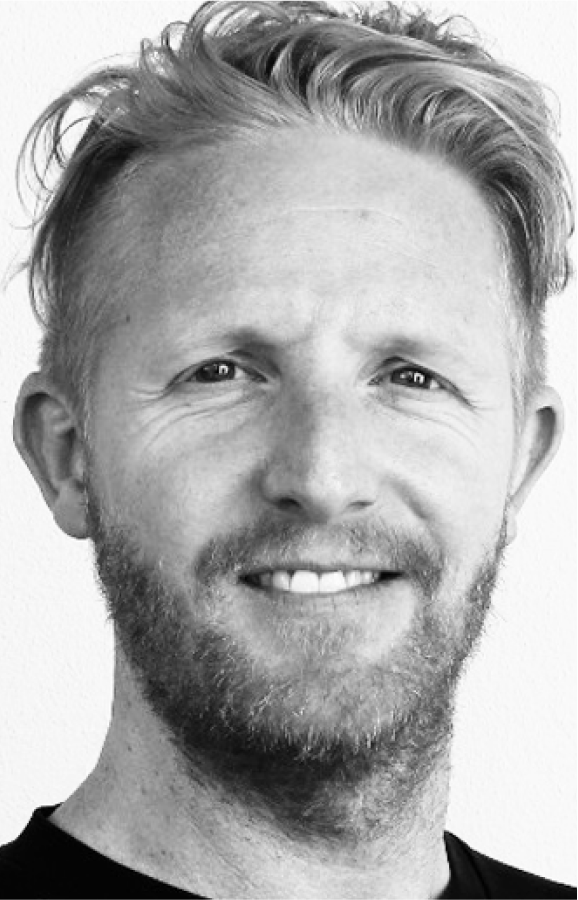 Darcy is Partner at Black Nova Venture Capital, Chairman at Tractor Ventures, co-founder of YBF Ventures (formerly York Butter Factory) and co-founder Black & Ginger Wines. He was previously a Partner at early-stage venture fund Adventure Capital, co-founder of fintech Clover.com.au (exit) and has held various startup company directorships including Donesafe (exit), Omny (exit), PayActiv Australia (exit), Axiflux and Peazie.
In 2018, Darcy switched to remote work for all his responsibilities and began a round-the-world driving adventure beginning in Alaska, driving his Land Rover through North, Central and South America covering over 55,000km and through 15 countries. Plans to complete a full lap of the world were cut short by the global pandemic and he returned to Australia to continue his work in the startup world.
Darcy has worked with startups across Australia since 2011 in various capacities including co-founder, investor, mentor, director, consultant, advisor and landlord. There has been a common thread of cultivating a thriving startup technology ecosystem, historically focused in Melbourne but now Sydney, and helping to build the essential components of a functional early-stage market from funding, social support, events, advice, corporate participation, access to professional services and policy.
He brings a significant amount of operational experience, having previously worked with over 70 startup technology businesses in various roles and has directly been involved with 80+ early-stage funding transactions.
Having first embarked on his career in the financial services industry in 2004 in the financial planning industry, he was subsequently an Investment Analyst at Mercer Investment Consulting, a major institutional asset consultant, providing portfolio construction and asset selection advice to large institutional investors including pension funds, insurance companies, fund-of-fund investment managers and endowments.
Darcy received his undergraduate degree from the University of Western Australia (w/ exchange to University of California San Diego) with a combined Bachelor of Commerce and Bachelor of Science. He also holds a Master of Applied Finance from Monash University in Melbourne and was a CFA® charter holder (not an active CFA member after getting tired of paying the dues).
Outside of work you can find me at?
Camping on a beach, touring in my 4WD, or hanging out in the vineyard for my side hustle (wine making)
What are you most proud of?
Managing to muscle and coax my unreliable Land Rover all the way from the top of Alaska to the bottom of Argentina
Best thing about startups?
Doing something meaningful, solving problems that are worth solving, working with smart, talented and driven people
Top piece of advice for founders?
Choose your co-founders extremely wisely. You'll be spending an enormous amount of time with them, your fate is tied to theirs and your morals and ethics need not be tested if they align with your co-founder(s)
What do I look for in a startup?
Driven founders with a unique vantage point on an industry or problem and who understand what gap exists in the market and why those gaps continue to exist
What do I look for in a founder?
Strong vision, leadership, ambition and grit. Crazy enough to think they can take on the task of their startup but not crazy
I could fly a plane before I could drive
I rolled my car in the Argentinean desert
Lead me, follow me, or get out of my way – General George S Patton
I have so many. But to pick one, I gave myself the nickname Chui while traveling through Mexico because no one could pronounce my normal name. Chui is a typical Mexican nickname of guys named Jesus.
Sapiens & Homo Deus – Yuval Noah Harari
 A Theory of Everything – Ken Wilbur
For Whom the Bell Tolls by Ernest Hemingway (pretty much any Hemingway really)
Where do you go to learn?
I like to throw myself into new worlds and absorb different ways of doing things and different and random skillsets; be it a village in the Ecuadorian Amazon, farmers, and mechanics in the Australian countryside, or professionally in my day-to-day life with experts at the top of their game. If I'm interested in something, I'll take a course, go deep into online forums, connect with people in a sub-culture or watch endless YouTube videos about how to do something.
People who have the guts to take the road less traveled. The hardest thing in life is not to conform to what people want you – or expect you – to do. I'm inspired by anyone who has opted for a life less ordinary with a good story to tell
Favourite Brand/startup and why?
If I have an affinity with one brand, it is Land Rover (maybe because I have three of them). For me, a car in general and a Land Rover specifically symbolises freedom. My Land Rovers have taken me to unique places across 17 countries and into the best adventures of my life. Their tagline 'One Life, Live It' is a motto to live by.
By nature, I am curious and have a short attention span. So, I find myself having a very multi-faceted life with lots of interests, hobbies, experiences and adventures. I'm always up to something crazy